For this UI challenge, I was asked to create the UI from the mockup provided and was free to decide the visual direction. I've tried to propose a style I couldn't find at the company's current portfolio. I call this style as a "Retro Futuristic aka Jetsons", which keeps some elements from our Present and freely create an imaginary Future with space houses, jetpacks, and has the 1990s mood.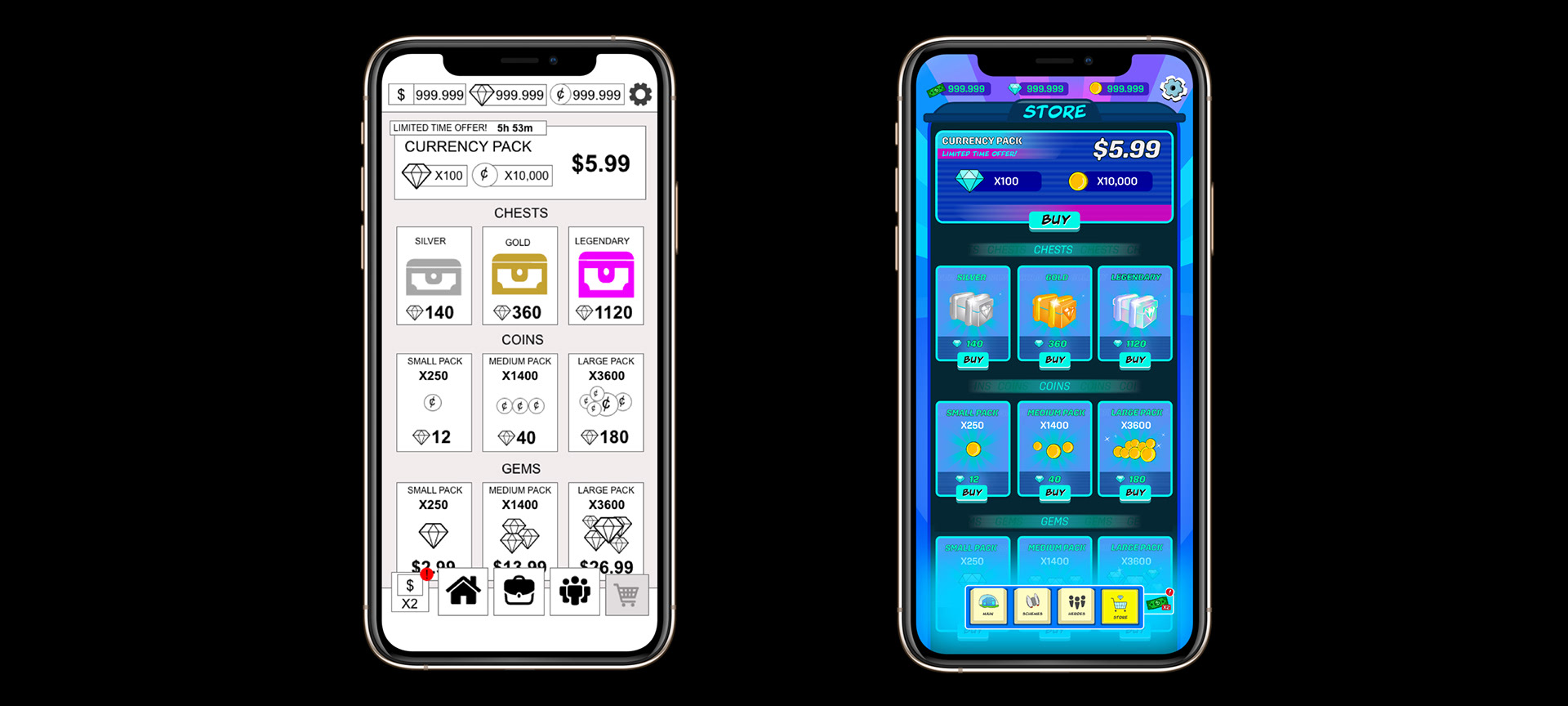 Proposed UI with notations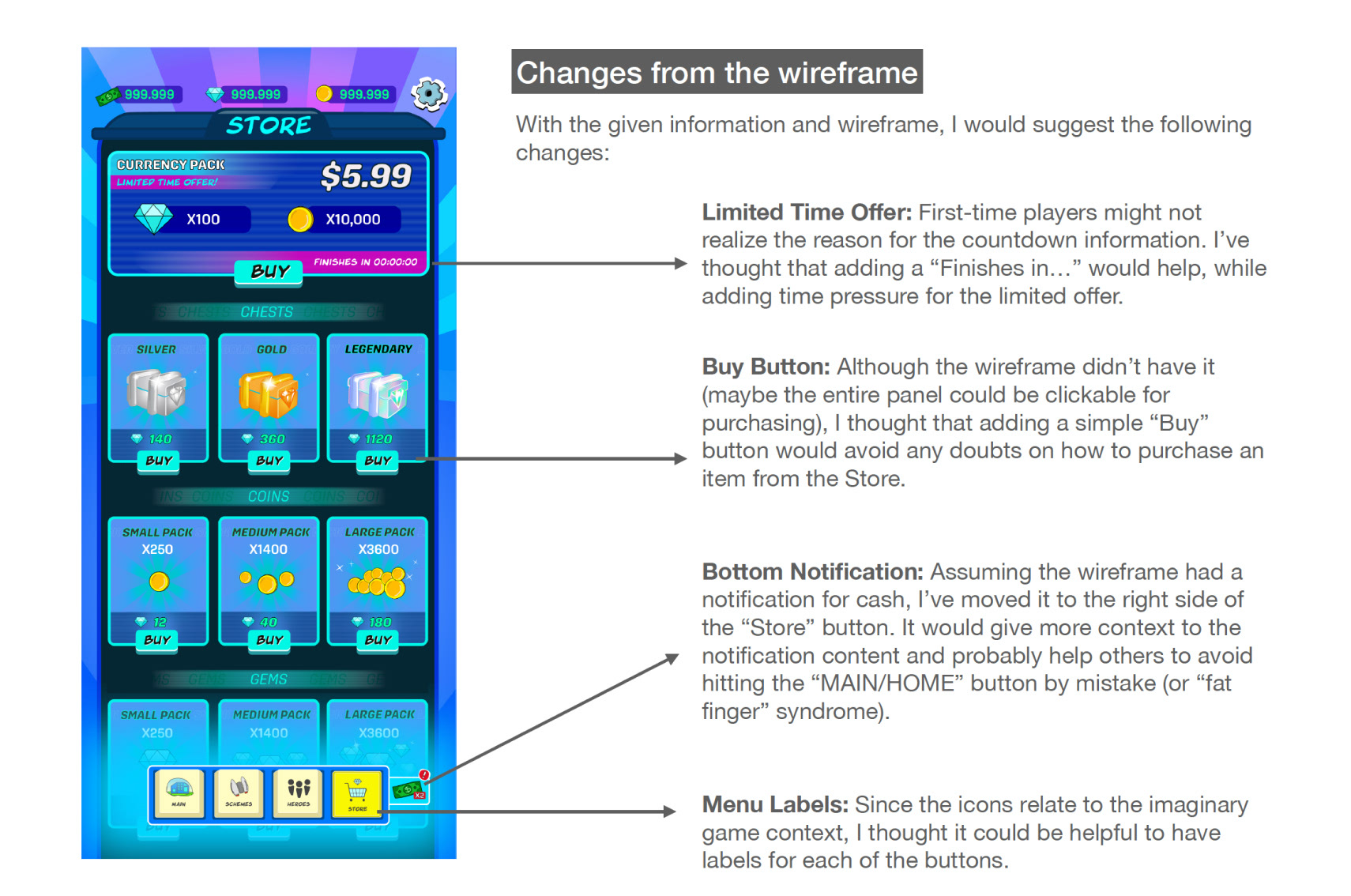 This is a cyberpunk game of mystery and adventure, where the protagonist of the story is looking for a place to hide from the police. That same day in Dystokyo, there was a murder, and the local police suspects that Rashomonky is the culprit. Rashomonky then discovers a mystery in which to access other people's past lives. He then decides to travel these lives to stay safe from the police and try to uncover the murder he is being blamed for.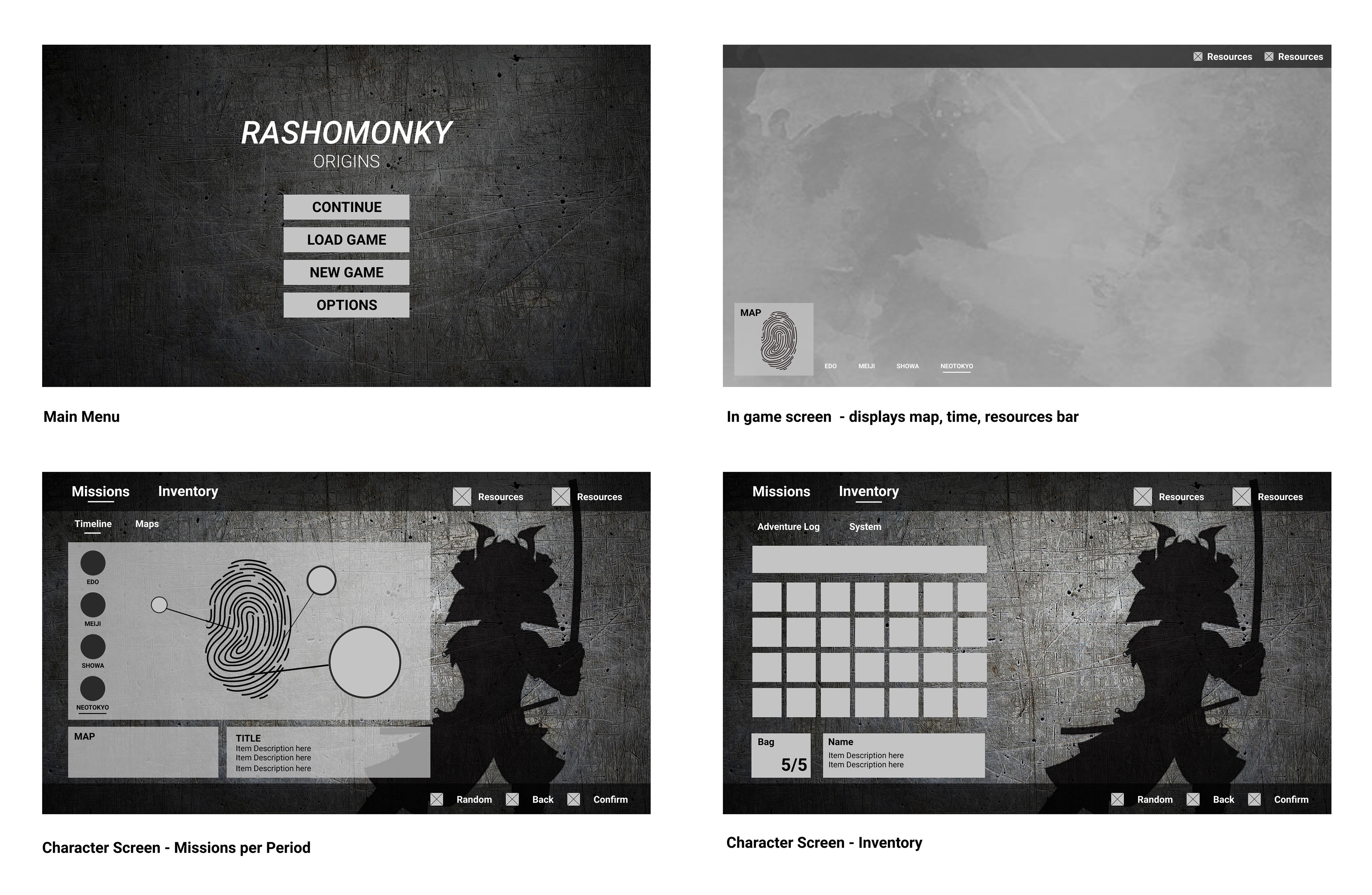 Tower Defense for Smart TV (Mockup)
One of the most exciting projects I've collaborated at Magnetar Games was to design the interface for the Tower Defense PoC to be played straight from a Smart TV without any console attached to it.
The game was designed to be unique amongst RTS games by allowing multiple RTS games to be running simultaneously and independently. It was also in essence a technology demonstrator from the company's existing technologies, including their Tactics Engine and the UCD modular grid system.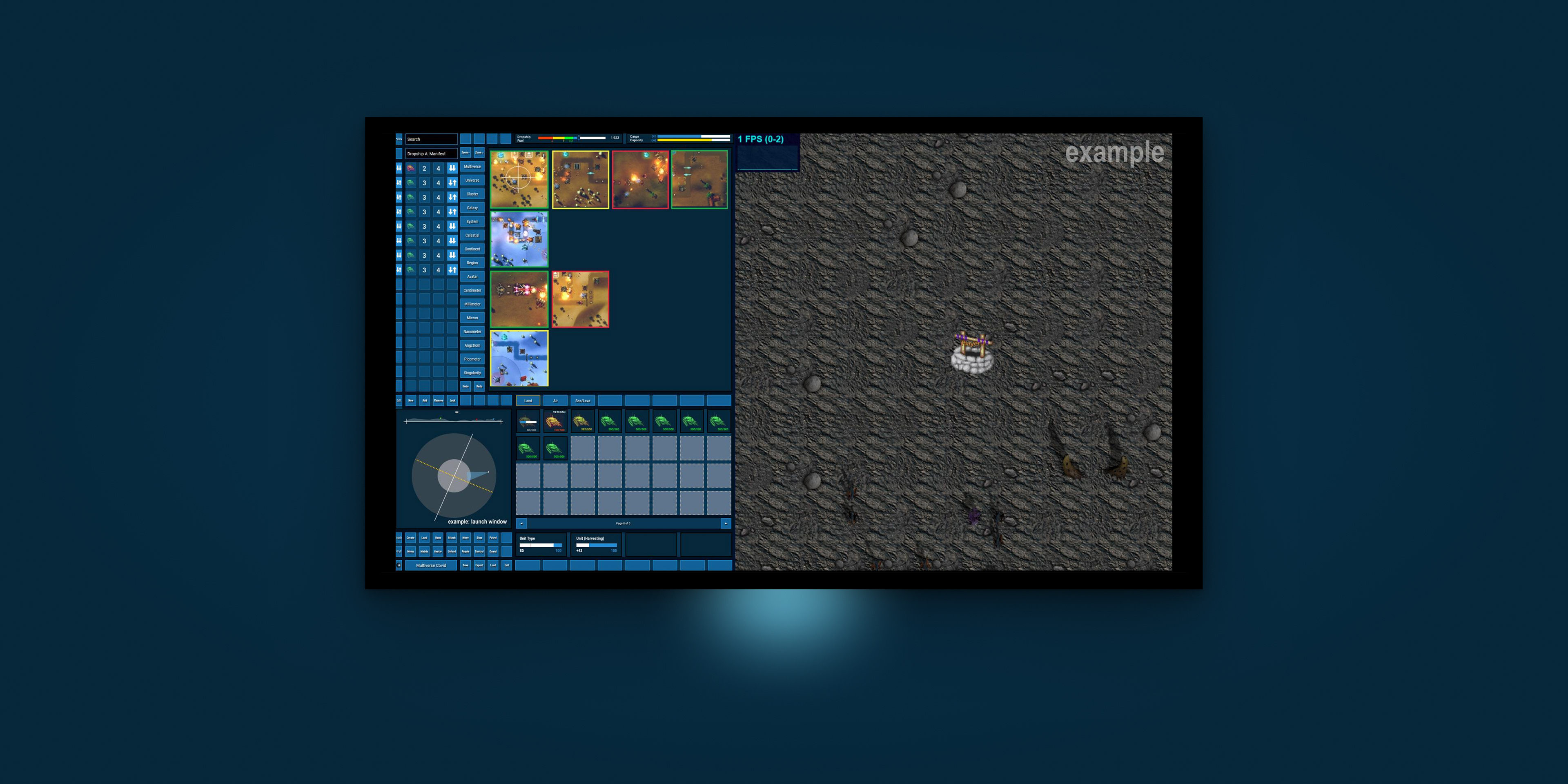 Pre-game Setup / Game Lobby
Planet View and drop ships sites selection
Launch one or more Tactics maps