Untranslated World
 is an immersive experience through the distinct seven First Nations language families from B.C. and their respective languages, following the 2018 First People's Culture Council's language report. British Columbia's First Nations languages are traditionally oral languages and therefore songs and stories couldn't be outside of this experience. This is a platform where the Indigenous language revive in this simulation of the point of view, space and environment from places that can not be translated into words.  

PROJECT TYPE / ROLES
Personal project (3 months as my Graduate Project at Vancouver Film School) . 
TOOLS


Sketch App, Unity 3D, Adobe Illustrator, After Effects, Premiere
​​​​​​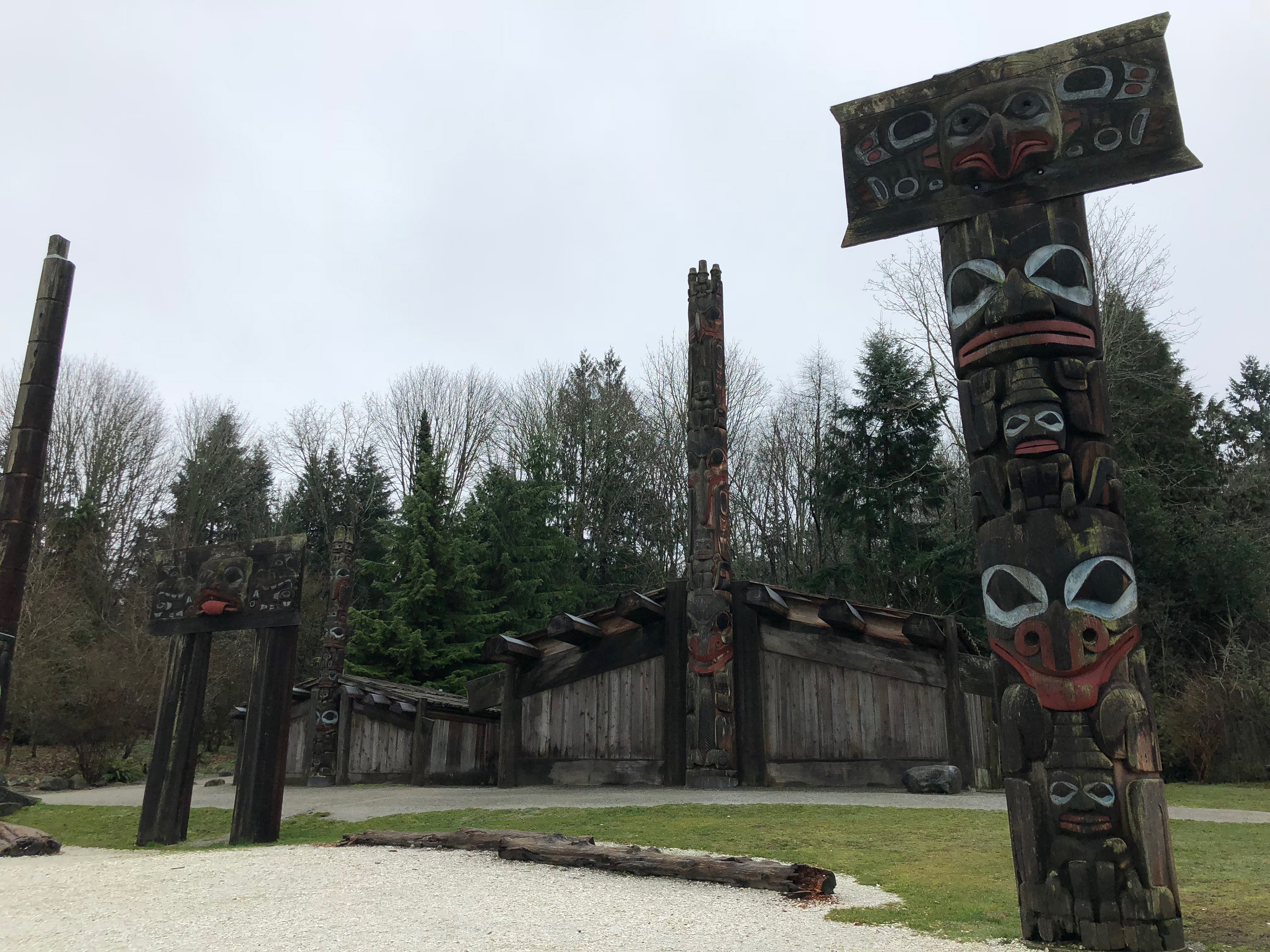 CONTEXT
It'd called my attention the way some local events in Vancouver acknowledge the traditional territory and the many First Nations who have inhabited British Columbia for centuries. While I found that there are many programs related to the promotion, revitalisation, and reconciliation in Canada, generations of First Nations people are still affected by trauma and social and health problems. Besides the efforts to rebuild the wellbeing of the Indigenous communities, there are still 
serious threats as the continuity of the Indigenous languages vitality with an ongoing loss of aging fluent speakers and challenges accessing language resources.  
To achieve a strong development of the many Indigenous identities, it's essential to highlight the role of the languages and the many knowledge they contain. Aware of this importance, UNESCO has declared 2019 The Year of Indigenous Languages, listing a map of endangered languages, which 91 are living languages from Canada. 
Only British Columbia represents more than 50% of the First Nations Languages in the whole country, but this unique language diversity is still not recognized enough. 
What could I do to increase this awareness? Could I work with such a sensitive subject while being a foreigner?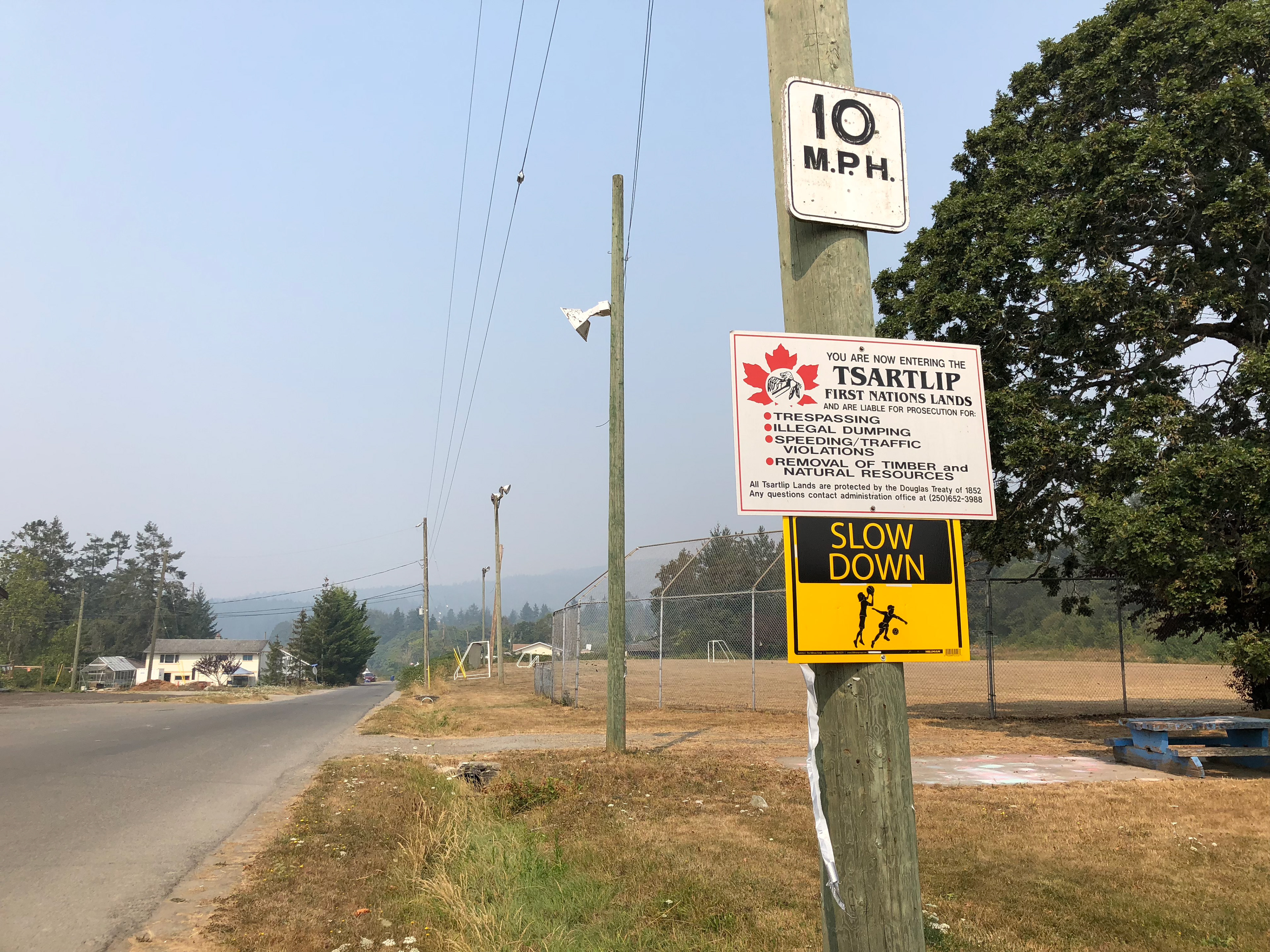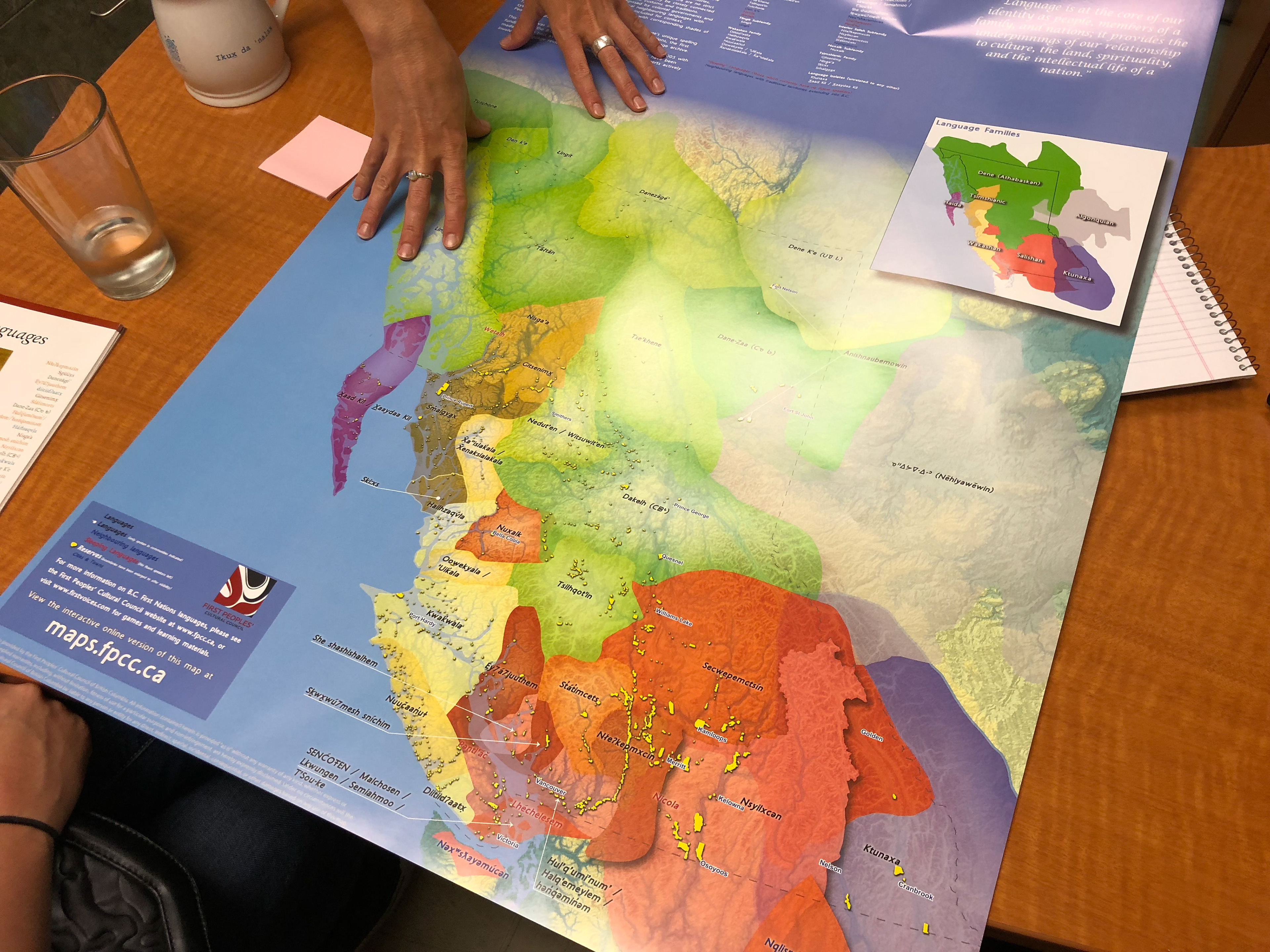 BC's First Nations language diversity is not recognized in Canada yet. 
PROTOCOLS
I relied heavily on UCD processes to help me empathise with this subject. I could learn about the First Nations protocols, and I'm also very grateful to receive the trust and support from Russell Wallace, a composer and member of the Líl̓wat Nation, who was eager to share his songs and stories connected to his ancestors.
I also would like to begin by acknowledging that the land on which this project was made was in the unceded territory of the Coast Salish Peoples, including the territories of the xʷməθkwəy̓əm (Musqueam), Skwxwú7mesh (Squamish), and Səl̓ílwətaʔ/Selilwitulh (Tsleil-Waututh) Nations.
DIRECT COMPETITORS
1. Royal BC Museum's interactive installation called Our Living Languages: First People's Voices in B.C. The exhibit has been successful on a local level and with international visitors because it tells the story of BC's 34 First Nations languages from the perspective of its First Nations people.
2. CBC Indigenous VR Stories: a web platform containing VR stories created by First Nations artists from all over Canada. 
INDIRECT COMPETITORS
1.
Traditional media formats (mass media) are still the main and accessed format
for education, entertainment, and sustainable tourism promotion.
2. People who are not interested in interactive platforms. Visitors who mainly prefer to see, read, and follow the tour guide – they think that the
VR would take extra time in order to learn how to use and enjoy it fully
.
MAIN AUDIENCE
1. Visitors: Citizens of BC and Canada, families and children, students and tourists from all over the world who are interested to learn more about the unique and local culture from B.C. or Canada – mainly aged 15 to 34. 

2. First Nations organisations and revitalising language programs, as First People's Cultures Council and Native Educational College (NEC).

RESEARCH METHODOLOGY
Ethnographic Field Study
As the chosen subject is considerably broad and distant from my personal background, the Ethnographic Field Study method is flexible and will be useful to understand the domain, the goals, needs & motivations of the target audience and dispel current assumptions.

Discoverability

(be able to find the content),

Immersive, Local

(content + context), and

Social

(let's build a network o storytellers!).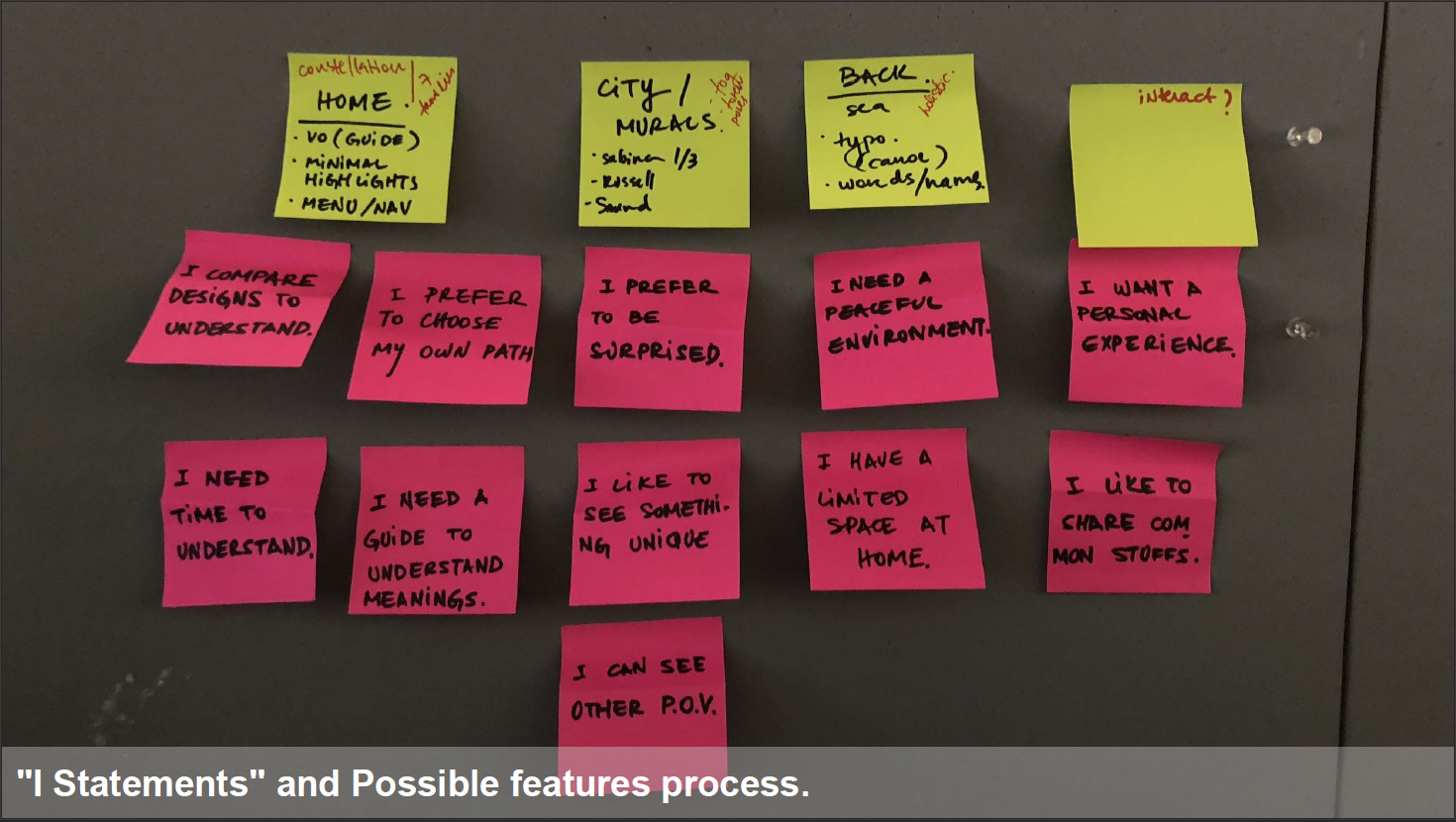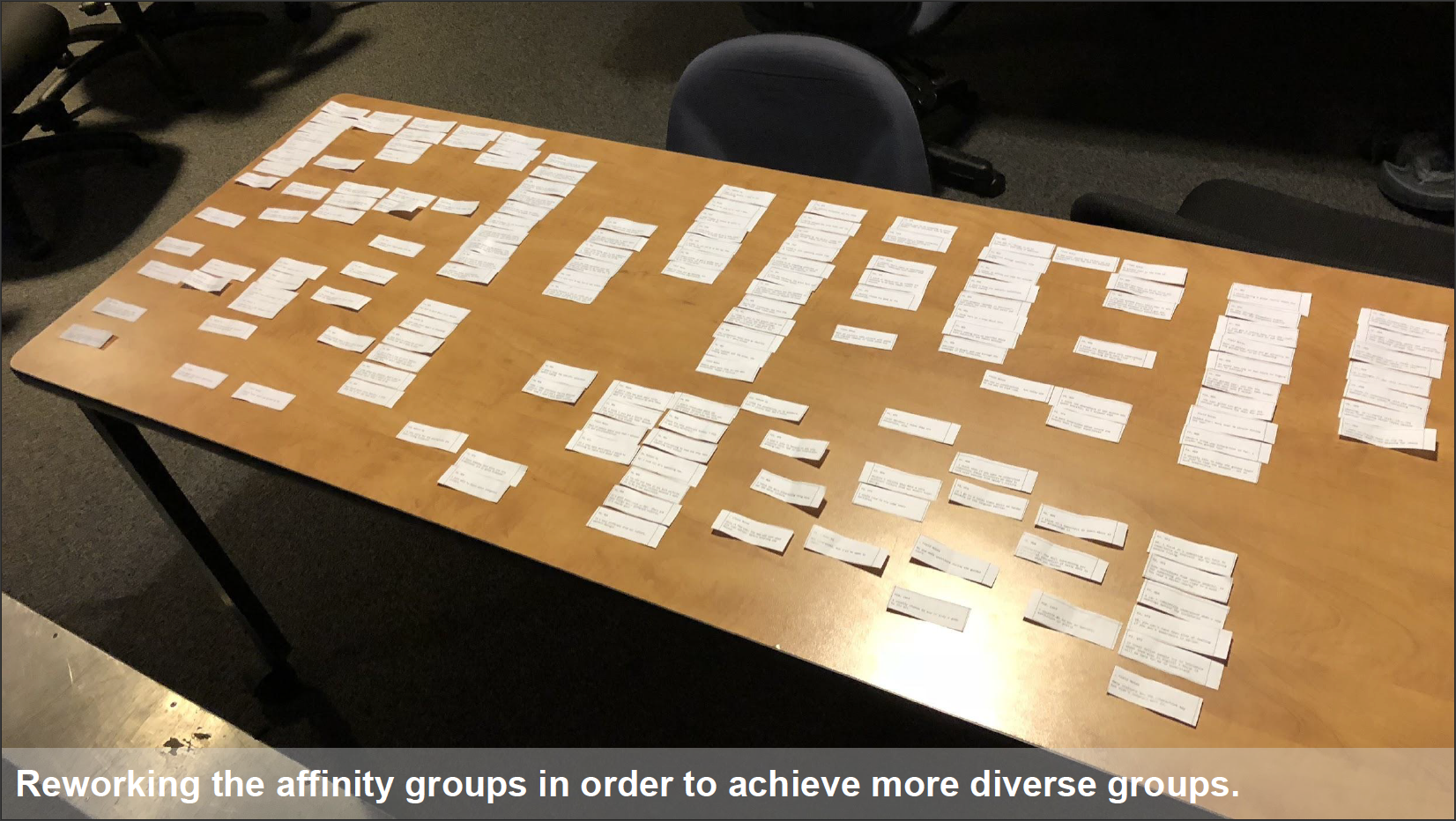 What does it mean to make something good? Was I solving a problem or being complicit in the problem I wanted to solve? 
This project was presented at the World Information Architecture 2019 – Victoria, British Columbia, when people around the world curated content based on the global theme
Design for Difference.
See the presentation about
 Decolonizing Practices and IA here.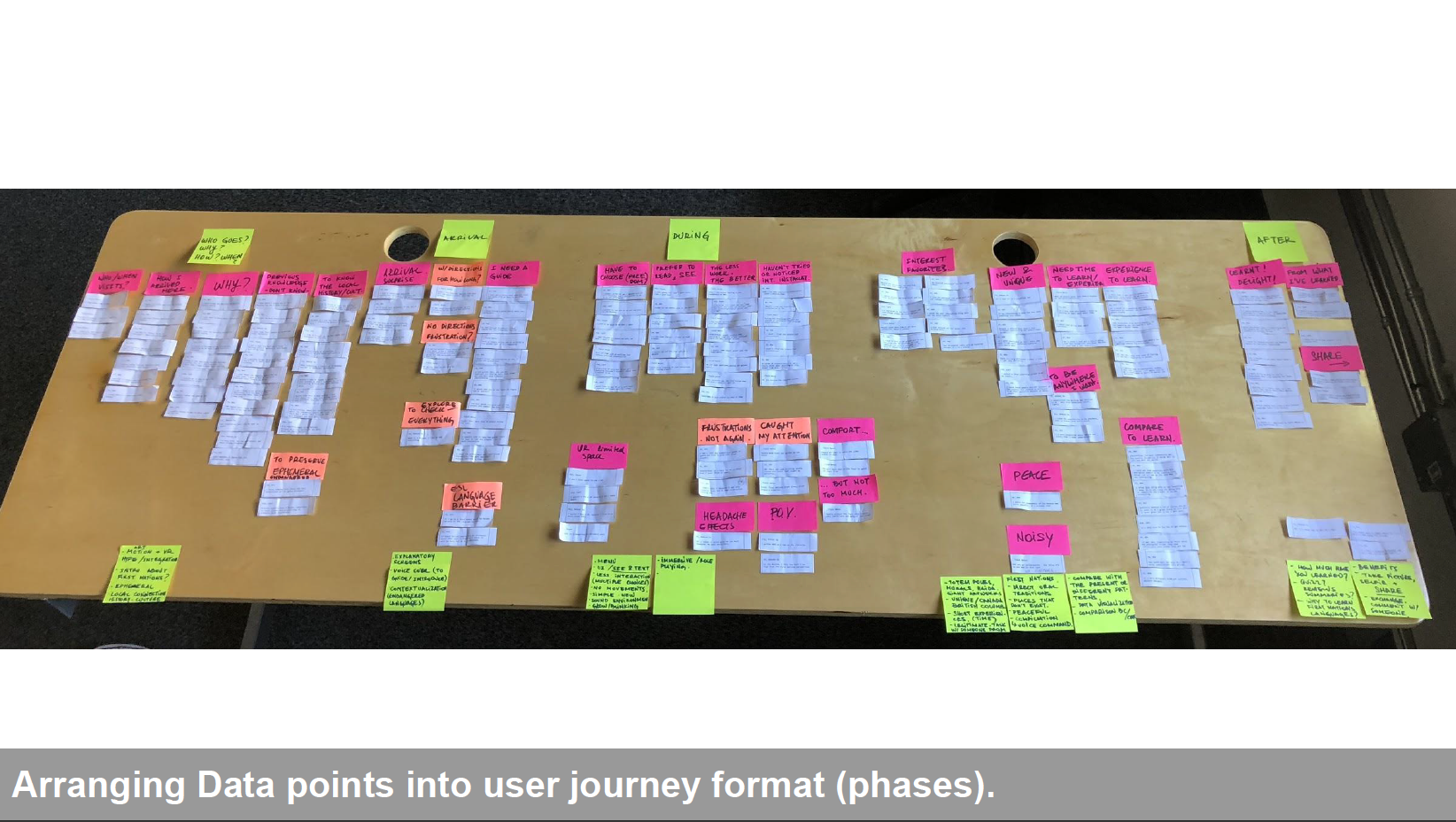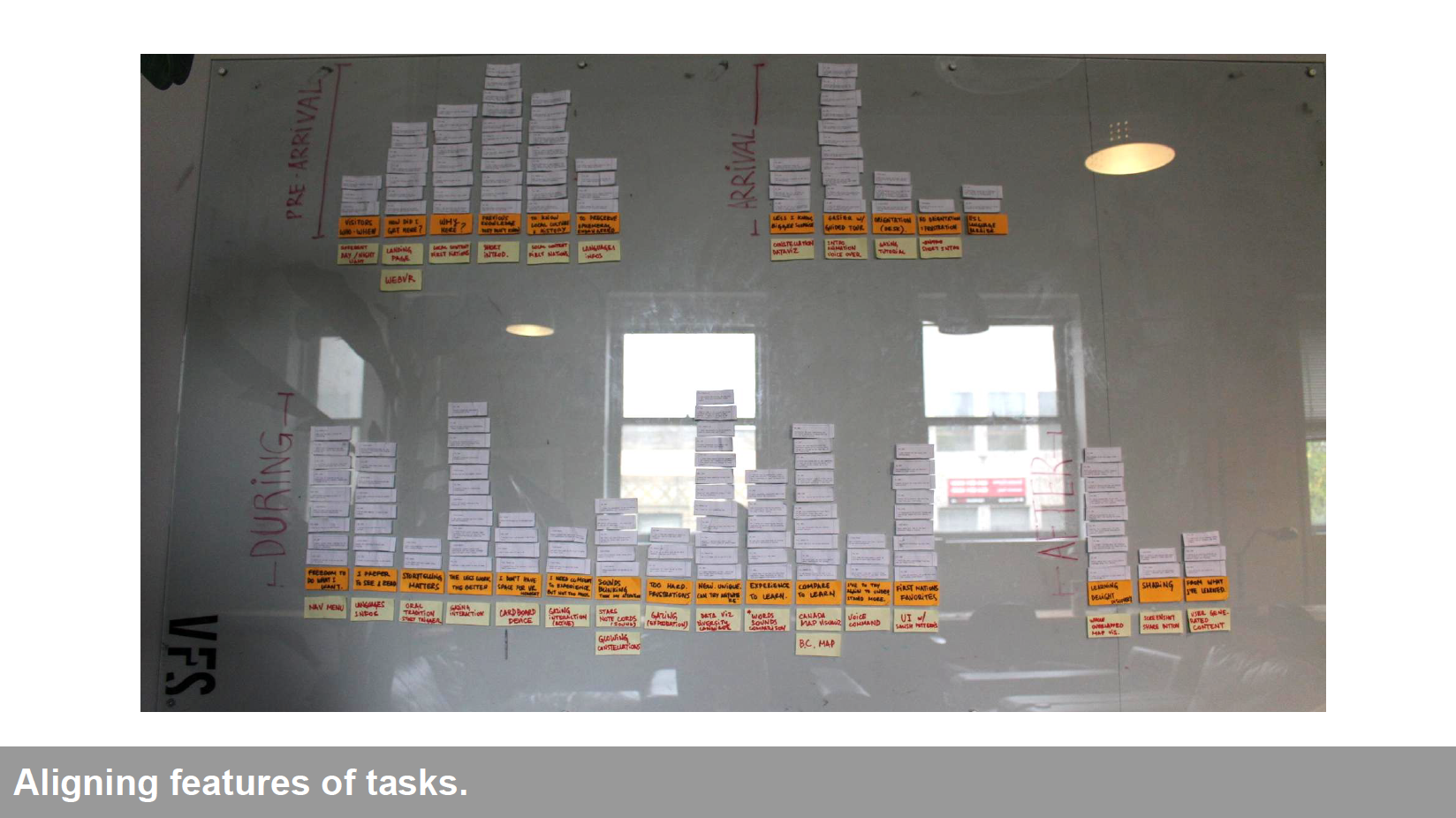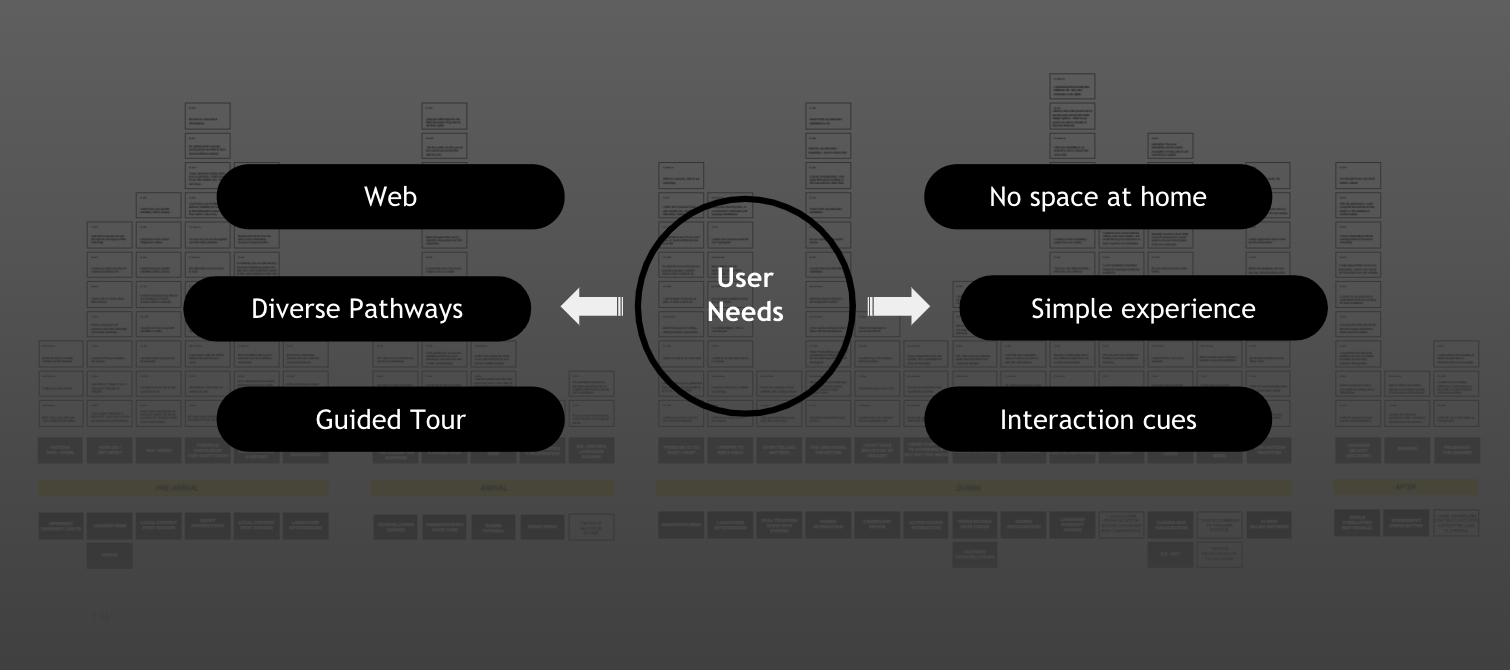 In order to focus the user testing to improve the main interactivity features and due to the short amount of time, the result was a prototype with three main scenes that I could use for my UX report: an introductory scene, where the user had the first contact with the environment and the gazing interaction. The second, exploration , where the user was free to find all the languages' families. And the last one, the user could relax, and enjoy their achievements by being immersed in the world of the storyteller.​​​​​​​
One of the biggest challenges was to wireframe and prototype a VR environment for the first time. After a numerous attempts of prototyping in paper or Sketch (VR plugin), it was still hard to user test for the eye gazing interaction. I still needed the "tridimensionality" for a good result, so I enrolled in a Unity 3D development course and focused my attention towards building a prototype that could deliver the minimal interactions needed for user testing. 
Another challenge was to redesign my first user journey map to one script style that would synchronise sound (voice over, foley and background music), time, space to trigger actions, sounds or animated assets.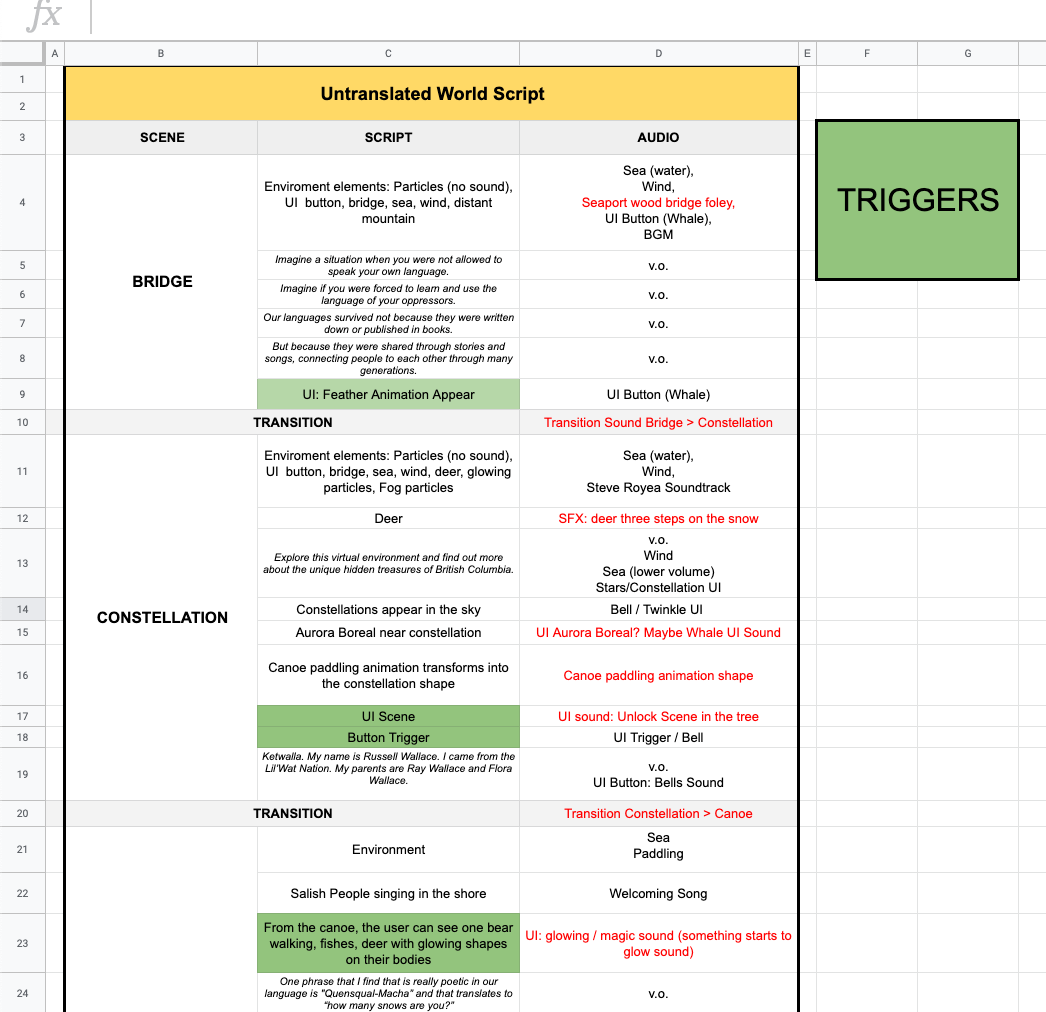 For this project, a Minimum Viable Product (MVP) was defined in order to satisfy early adopters, prioritizing the user needs and the product usability to solve the main targeted problem: to increase awareness of the First Nations diversity languages in British Columbia.
Current state:
Prioritize the language diversity map visualization and gazing interactions to build a basic-level prototype, used as a proof of concept of this project.
Future state:
As stated in the design principles of this project, the social and the accessibility aspects are still important to consider for future versions, featuring voice command and shareable user generated content (features that are still in testing phases for Virtual Reality environments). 
CREDITS AND SPECIAL THANKS TO:
All the VFS Digital Design and Game Design instructors, teaching assistants and the DD41 class.